Retreats
Sacred Land of Tuscany
---
2024
Transformation Immersion on the planet.
5-day retreat in Tuscany hosted by Alex Vitillo.
A gathering of kindred spirits and an ascension for light workers and boss entrepreneurs who are ready to be as fierce as holy and show up like never before.
This is your invitation to RAMP up your frequency of sacred ascension, connect with your Soul sacred power, and build your dream life.
It's time to FIERCELY and UNAPOLOGETICALLY OWN IT.
I'm inviting you to spend three days immersion plus two days of
relaxation and integration with me in in the lush WELCOMING land of Tuscany. Make a sacred shift from stressed and unpowered to feeling relaxed and empowered to live the life you are dreaming about.
This is NOT A GENERIC EVENT where you sit and listen on for hours
about spirituality while you sip stale coffee with one eye on the nearest exit. This is about letting go of stress, old stories and drama and becoming an awaken master owning your power like never before! It's about connecting with a beautiful land, your ancestor's wisdom, living a 'simple life' for 5 days while you allow for your highest self to show up.
If you want to uplevel your life and create monumental change, seize this VIP invitation.
EXCLUSIVE, SACRED EMPOWERING SOUL EXPERIENCE IS LIMITED TO 10 people.
If you want to:
Let go of stress and your old stories drama
Surrender into your sacred holiness by becoming the Master of your
destiny
Align with your higher self.
Break free from any illusion that's sabotaging your ability to go to the
next level, find and speak your bolder authentic VOICE—your true
voice …
THEN DON'T MISS THIS FIVE-DAY SACRED RETREAT!
Gorgeous Soul
If you are aspiring to bring more harmony, joy, fun and wellbeing into your life first you have to relax, create stillness which will allow you to release what is no longer serving you. Once you have created the space, and only then you are ready to receive. So here I am, guiding you to receive!
These sacred days are designed to raise your frequency and align you to Grace and Abundance!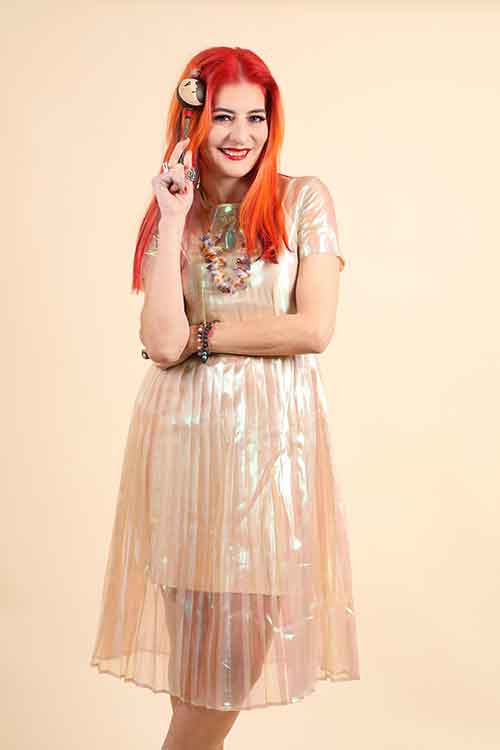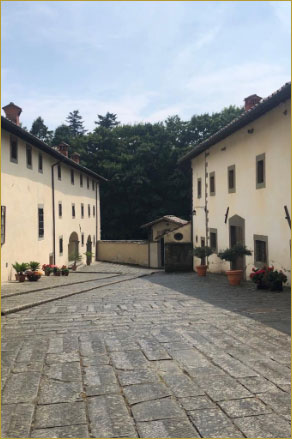 The five days will start with an invocation at our retreat location to set intentions, map out your needs and prepare for the transformations that will occur during these powerful days
Next, we'll connect with the force of the land to learn how to relax deeply.
We will unpack the stories you tell yourself, identify all the stress and demands that people may have put on you. The more you allow to relax and tune into nature the easier it will be for you to let go of false constructs, the noise of your busy life.
Once we dive deeply into the noise of life we'll follow up with a deep healing activation, to reconnect with whom you really are, re-ignite with your soul's purpose and to create the necessary space for you to receive more of what you wish for in your life.
We'll also enjoy delicious meals together, eat the produce of the land and spend time just being.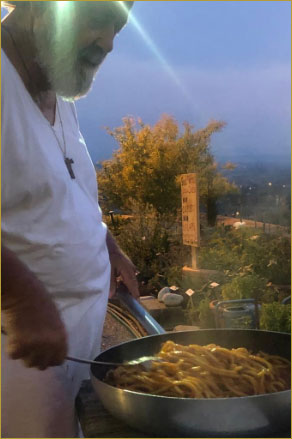 £9,000
Includes:
Dinners & Lunches
Teas and Coffee breaks
Breakfast
Accommodation
1x Local Wine tasting session
All Activities delivered by Alex
A non-refundable deposit of £1000 is required to reserve your spot and the Full payment must be completed two months before the retreat starts or you run the risk of losing your spot (no refunds).
This option does not include your flights, transport or any other costs for travel expenses. We will have an option to do some Tourism on the day of integration (day 4) which will be priced separately. A p
ayment plan is available.
Contact me directly if you wish to pay by instalments.
EARLY BIRD OFFER: 10% discount on Pay in Full option if booked and secured when the next retreat will be announced!
I can't wait to take you on this sacred, divine soul immersion for spiritual lightworkers and leaders ready for a deeper level of leadership, influence, light and leverage.
It's time to show up and speak up as you really are. Own and claim your divine vision, excellence and power. You will complete your journey with ease and grace, feeling truly guided, loved and supported. You will leave knowing exactly what you need to do next to move into your sovereign power and uplevel your life in every area that you wish to.
IT'S TIME TO FREAKIN' OWN IT!
This is a sacred journey to recalibrate your frequency to the higher version of yourself.
Make no mistake. You will be required to face yourself, look into your patterns, be vulnerable.
Because in order to create something new you need to know where you are starting from and be willing to let go of your comfort zone. I'm here to create sacred space for you to transform. I will help you bust the myths that are keeping you trapped in low-grade scarcity and fight-or-flight mode where you downplay your brilliance by doubting yourself and your potential and fearing what others will think.
In this intimate five-day retreat:
You will remember your connection with the land. Our ancestors knew the power of nature and I will help you unlock its magic for you, once again.
You'll experience deep soul connection with bucket loads of love to raise your frequency off the charts, and elevate your physical energy.
You will be able to deeply clear limiting beliefs to shine your light bright without feeling confused or lost in the drama of life.
You'll clear resistance to own your true voice, unveil your message and align with your higher self power you'll learn how to cultivate empowering daily routines to support you when you will leave the retreat
you'll map out a new way of being to bring more nourishment and overflow to your daily experiences you'll leave feeling renewed, energised and motivated to keep up the good work. And hopefully, with some new friends too.
JOIN US, DIVINE SOUL.
Sharing the love from previous retreats
Testimonials
Kieranne 'the happy traveler'
"
Well, what can I say! I have never been in a healing retreat before. The fact that it was also spiritual is what intrigued me. I am a very spiritual person with no specific religion that I follow. I have been to a few of Alex's workshops so I kind of knew what to expect. At the same time, I also had no idea! We were told to go with no expectations, that living conditions would not be deluxe, yet basic. I did look at the place where we were going to stay and it looked very rustic. I was willing to give it a go! The place itself is an amazing old building that is next to a small church. It is part of a religious pilgrimage.
The person who runs it, is Giovanni and WOW he can cook! He prepared for some tasty treats when you arrive, include a lot of homemade local foods. Now the process that we went through, I do not want to go into details about otherwise it will spoil it. However, if you have an open mind, care willing to feel stupid and uncomfortable around others, as well as really pushing outside your comfort zone, then coming to a retreat like this is ideal. I dumped a lot of past crap and felt myself at ease after going. Each day we had homework, nothing major, just a few questions to answer about the day. Each process was different, a lot was around the law of attraction, spirit's, angel's, forefathers. Changing of mindset, out with the old and in with the new!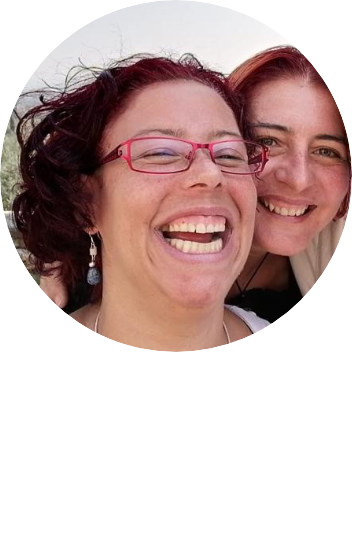 I do believe that working on oneself is a continuous process, with many things that come in our life to test us such as bereavement of a loved one or for a relationship with friend's or family members, physical, emotional and mental health are all affected by life circumstances. This is why I AM GOING AGAIN IN APRIL 2020.
To reconnect with nature and the beautiful surroundings of the retreat. To continue working on myself as well as sharing and supporting others who are going to be there. Alex is an AMAZING WOMAN who is very inspiring, knows her stuff and is just with YOU. I also miss Giovanni and his fabulous cooking. So I would say to anyone wanting to come, have a very open mind, be non judgemental and be willing to go out of your comfort zone and stay in a lovely rustic accommodation in the heart of Tuscany, Join us! " Kieranne, the happy traveler.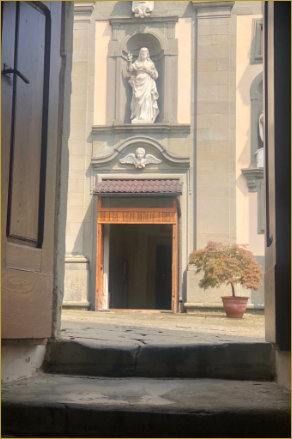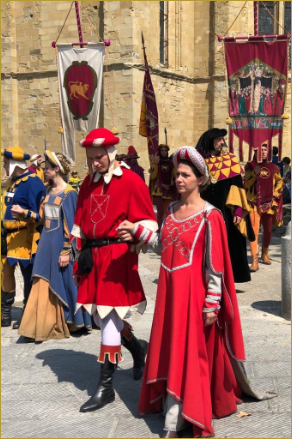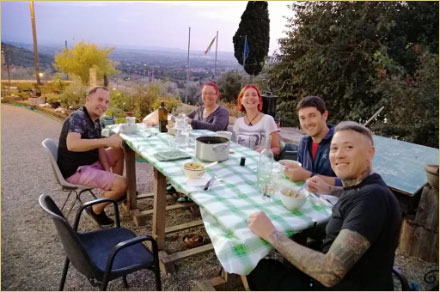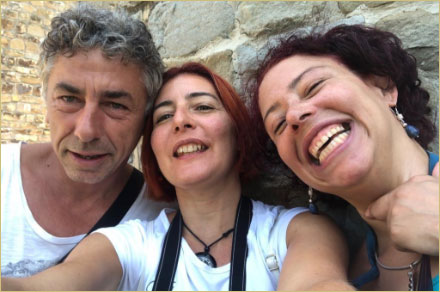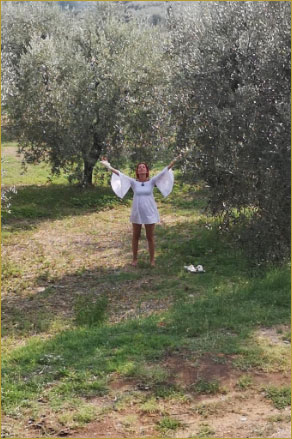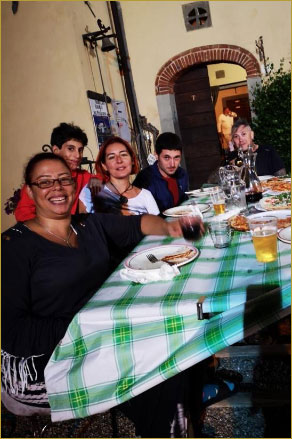 To recap
At this unique Retreat, we offer you a safe space for unwinding, to step out of your daily routine, letting go of stress as well as your limiting beliefs and old patterns.
The meals provided will all be prepared with blessings and by using natural products from the land. We can also cater for vegetarian and vegan dietary requirements. You have the option to choose your own accommodation. If you wish to stay on location do know that it is modest and highly connected to the land. You will be sharing this experience with other like-minded people, healing from mother earth as well as sending healing back to the planet.
Within our itinerary we will be taking beautiful walks in nature, plenty of time for meditation and also precious time to rest and do 'nothing'. I will facilitate the healing sessions myself and will be guided by the energy of our group.We will form beautiful bonds and share connections that, I am sure, will resonate and stay with you long after the retreat has ended. This Retreat is certainly for you if you have an open mind and an open heart, and if you are:
– Feeling drained by work or family commitments
– Feeling the tension of living your life on social
media
– Searching for something "more", not knowing what it is
– Willing to step out of your comfort zone
– Willing to take action
– Willing to invest in yourself
– Willing to be in flow
– Open to guidance
– Looking to make decisions
– Willing to deal with uncomfortable situations that may arise from energy work (especially if you don't yet have experience with spiritual work)
The Retreat is unlikely to be for you if:
– You are looking for a luxury retreat instead of a rustic encounter with nature
– You think life happens "to you" and not "through you"
– You have been confronted with the same challenge for years and haven't tried to do anything about it
– You need to be in control of your schedule at all times
– You do not make, or avoid making decisions
– You are not willing to disconnect from technology and your phone
– You come with set expectations of what you will experience
For more info and to help decide if this is an ideal
experience for you, please do not hesitate to
contact me: alex@breathingheart.co.uk
This is a magical opportunity to leave the busyness of
the city and the stress of hard work to reconnect with the land. Join a small group for an unforgettable experience of healing food and an incredible journey of self-discovery through group work, time in nature and meditation in this beautiful and peaceful place