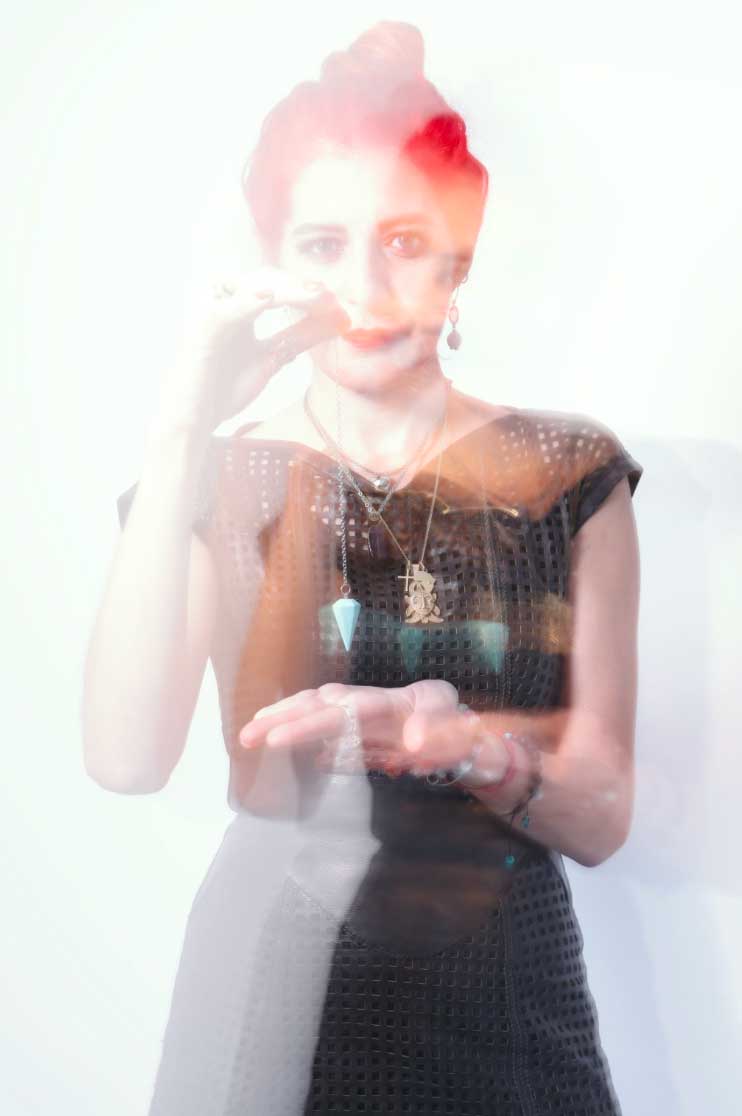 Theta Healing
The power of ThetaHealing has been known for centuries.
Theta is a meditative state of the brain, during which, it is possible to identify limiting believes, energy blocks and the cause of physical ailments.
Theta Healing Consultations can be used to identify restrictive believes that no longer serve you, remove blocks to your happiness and help you attract what you desire (your soulmate, your ideal career, your ideal body, an harmonious existence).
I am a Certified ThetaHealer®. I have completed the Basic DNA, Advanced DNA, DIG DEEPER, Game of Life, DNA 3 certifications and Intuitive Anatomy in the ThetaHealing® technique.
You could say that I traverse the 'normal' and 'mystical' worlds. I come from a solid background in economics with a Master of Science in Banking and International Finance. I've lived the corporate high life with the stress and the pressure of high performance—and the money. I've also plummeted to the depths of despair and experienced anxiety when my husband passed away. I felt a complete loss of purpose and confusion about what to do next. I was untethered. Utterly lost. So I surrendered. After discovering meditation, awareness coaching, and energy healing, I unveiled a burning desire to birth something truly valuable to both myself and the world.
It wasn't easy. I faced my monsters, worked on myself, went to courses (mindfulness, theta healing, shamanism, business coaching—you name it), and replaced the books about economics and finances in my library with books on quantum physics, manifesting, and medical intuition. I've embraced the mystical path, and I continue to invest in myself, choosing a life of empowerment and divinity every day.
I stand for pioneers, visionaries and their powerful decision to ditch the shame and pain around earning wealth from their gifts and living their sacred path and purpose. I stand for people feeling centred and grounded in their power in order to create a life where their wildest dreams can come true.
When you work with me you have access to all my knowledge, wisdom and psychic skills which will help you achieve what you most desire with grace, clarity, and, why not, some fun along the way.
More about moi
I have always been an explorer of both the inner and outer worlds.I grew up on the great continent Africa as my dad was a diplomat . I loved its energy and what it taught me about being grounded. As ayoung adult, I went to one of the best universities in Italy Bocconi University,and graduated with a degree in economics.
The next phase of my life continued my journey through academia in London where I got my Master of Science in banking and international finance. My path then travelled deeper into the world of money and wealth as I started working for an investment bank and economic consultancy.
My life took on a different essence when I left that gig to focus on being a mother for a few years! The joy! The tiredness! The fun! During my mummy-focused years, life decided throw m e a few curve balls, the biggest o f which was the loss of my husband to cancer.
It brought me to my knees…and it also brought me back to myself and my spiritual path. It was then that I vowed to completely overhaul my life.I decided to study the things my heart had been whispering to me for so long.
I became certified as a LOVE Matchmaker, awarenes coach, Quantum Results coach,Theta Healer and Shaman. My journey has emboldened me to live the life that sets me alight with passion.
Alex Vitillo
Sharing the love from clients
Testimonials
Timothy | Georgia (US)
Receiving healing from Alex is one of the most awe-inspiring experiences I've had. Her gentle yet exquisitely clear and articulate guidance I can only compare to what it must feel like to walk inside yourself and have a conversation with your own innermost self like a best friend. I was amazed by how she intuitively hit the nail on the head, moment by moment, point by point, as if she were experiencing my own thoughts and emotions right alongside me. Alex opened the door to the part of myself I hadn't seen since I was a small child; My rawest most vulnerable and yet beautiful nature. She effortlessly lead me through the various passages of my life, and wherever there was confusion, or difficulty, her light loosened and untangled the knots of my own psyche that were too dark, complex or close to home for me to accurately see for myself. Both Alex's wise words and presence are soothing and medicinal. I've no doubt she is a natural healer, and her particular style and approach to her work is of an altogether new and groundbreaking caliber.
Dr. Michael Lennox | LA (US)

When I first sat with Alex, I really didn't have any idea what to expect, though I certainly felt drawn to the session, or I wouldn't
have scheduled one. I'm delighted to say that Alex is the real deal. When it was over, I could feel that I had been worked on, and the experience of more openness has stayed with me since. Her intuitive guidance is strong as well, and I don't always experience both an energetic gift and an intuitive gift in the same person. I recommend her without hesitation!"
Marina | Bali

I had a session with Alex after my bike accident. Alex is so intuitive; she saw exactly what was going on for me. She set a strong protection for my auric field and also taught me how to do it for myself. Also we were able to heal the issue around my insecurities and worries around my current situation in life. As a result, I was able to let go of my worries, feel much calmer and live in the moment, enjoying my life! Alex is very inspiring. She combines intuitive healing with coaching which works together amazinglye.